Our research department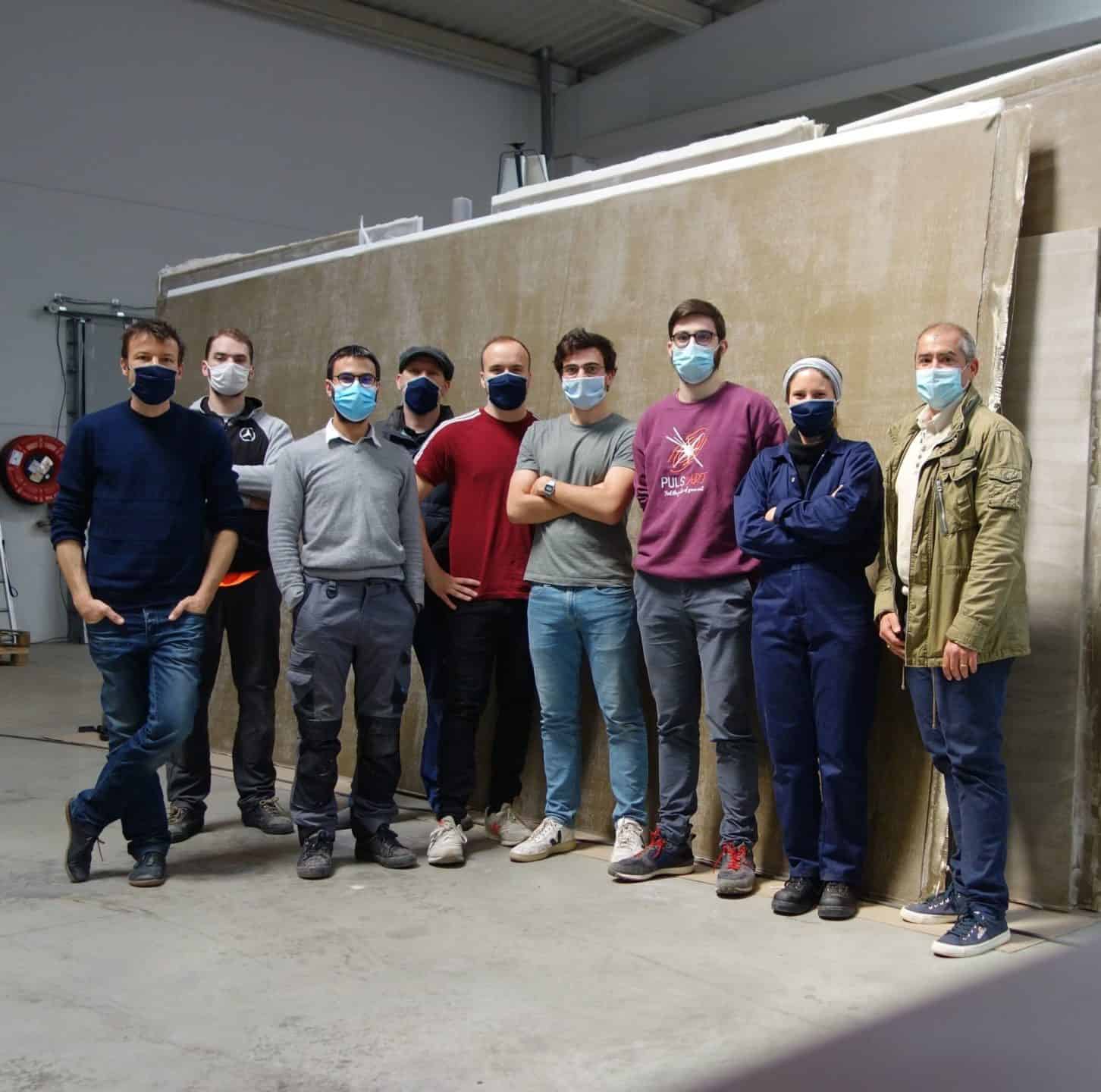 VESO Concept : our team
Since 2008, we have been deploying our know-how to design bio-based and/or recycled products.
From the research of the material to the design of your product, each member of our team brings their technical skills to bear on your project.
Our culture of innovation can be seen through our regular research into materials, the various patents we have filed, and regular monitoring, enabling us to offer differentiating solutions.
The environmental impact of your product is taken into account from the first stage of our process thanks to our eco-design approach quantified by our life cycle analyses.
Quality is a key criterion of our service. We follow a strict protocol and carry out all the necessary tests according to your specific requirements (resistance, acoustic, thermal, self-extinguishing, waterproofing, etc.) in accordance with the standards in force and the regulations of your market.
Flexibility is present throughout the service. Thanks to our 12 years of experience, our ability to listen and the wide range of materials at our disposal, we can adapt to the level of development of your project* and to the final product required.
*Taking on projects from TRL level 3 (Technology Readiness Level)
Would you like to know more?